Waist trainers have become very popular over the last few years and with a good cause. These undergarments can not only help you lose inches quicker, they are also a great way to help you get rid of cellulite and any unwanted skin lumps along the way. While corsets are known for centuries. Waist trainers quickly gained a loyal following due to their increase in comfort and wearability. They feature steel, flexible boning that offers all the extra support your body needs during high-intensity workouts and can actively better your body posture with time and consistent use.
This time we scoured the internet to find the best waist trainer for women according to customer reviews. Don't worry, these styles won't break your bank, we promise.
NeoSweat™ Exclusive 3-In-1 Waist and Thigh Trimmer Butt Lifter has taken the best features of many waist trainers and combined them into one, ultimate slimming solution. It simultaneously targets many different areas of the body like the waist, thighs, stomach, and back with the help of the lightweight, but very breathable, Neoprene fabric, and the use of Velcro straps. Are you on the curvier side? Take a look at the Plus size waist and thigh trainer collection. Furthermore, you can also add one more target by using the NeoSweat™ Arm Trimmers, which offers the perfect boost to your arm workouts.
NeoSweat™ Women's Moderate Tummy Control Waist Cincher Is comfortable against the skin, yes even under the closure and steel boning. Its solid design also keeps the corset in place no matter the type of exercise you prefer. Best part? The belts are here to help you adjust the width to your body type to ensure the maximum results.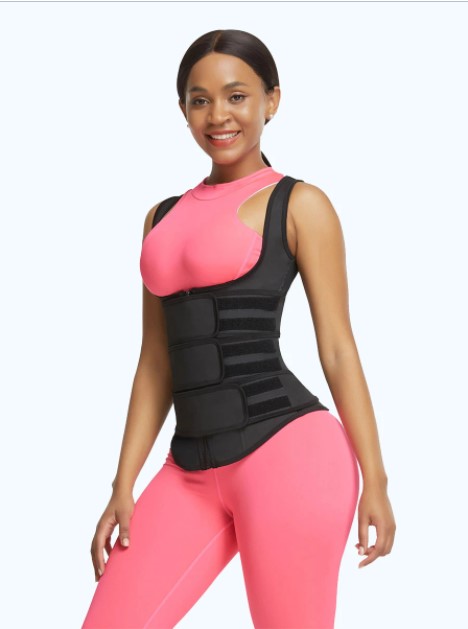 Do you struggle to get the daily exercise you need due to your big bust? Well the NeoSweat™ Sport Vest with Triple Belts, is the best choice for you. This high-quality waist trainer ends just below the bust area to offer all the extra support your upper body needs with the help of the vet style pattern. The three belts are here to ensure that you maintain a straight posture and add extra support to your back muscles.
Wish you had a waist trainer both stylish and functional? The NeoSweat™ Workout Waist Training Capri Pants is practically a pair of high-pressure leggings attached to a firm control waist trainer. You can wear them under your favorite jeans during the colder months or on their own with a snuggly sweater or hoodie. Learn more about the best shapellx waist trainer styles by visiting the site.