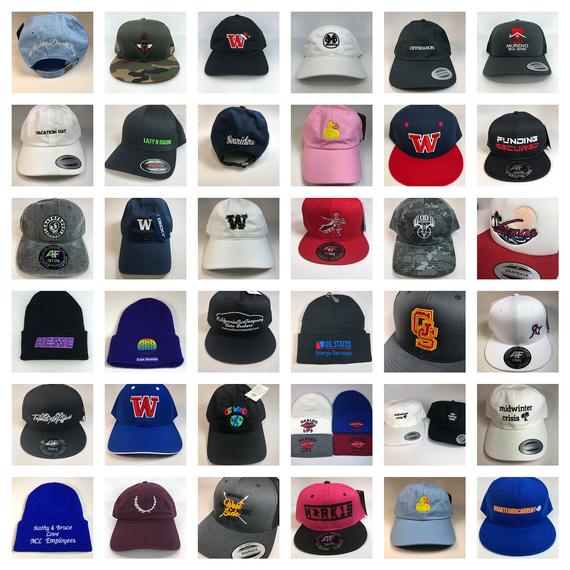 When you are working for an organization, having a logo Embroidered Caps or other types of hats can help you out a great deal in marketing or branding your business. Headwear, in general, has an array of uses that many businesses fail to understand.
For starters, they can either be used as uniforms to casual fashion staples with a multitude of styles, designs, and colors available in the market to rev up your personality and image. That being said, many marketing firms, organizations, and even small businesses can help you out with the planning and the development of your like-minded promotional products, and make you stand out among your competitors.
Embroidered Caps For Your Business
The best part about embroidered Caps is that they create a solid difference between the workers and customers, and holds a great deal of importance among the frequent travelers commuting from once place to another.
By providing promotional caps to your prospects and customers, you are creating a solid environment for marketing and promotion and even a large number of impressions more than the conventional T-shirt.
When choosing for embroidered caps and hats for your prospects, customers, and even your workers, consider the following things first.
You should never comprise the quality and comfort of the cap
Let us just be honest about this: promotional products that are either in bad quality or shape will sit in the storeroom for a long time or may be passed on to the others. With respect to the caps and headwear, it is extremely important to choose caps that comply with your business objectives and create a solid brand image.
Additionally, consistency should be maintained and branded caps should always be used in handing out to your clients and customers so that your clients can easily wear it to the parties, picnics, and even to their offices.
Among all the styles available, which one suits your business?
This is the question that I ask my clients all the time. Your promotional cap or any other promotional product in general should be unique to your business propositions. Let's just assume that you are an owner of a fine dining restaurant, would you agree that cowboy hats create a lasting impression or baseball caps?
When you are handing out promotional products, you do it for the sake of making people aware of your business, generate more clients, and ultimately earn revenue. Therefore, a little market research about your customers would help you a lot in the long run in selecting the right set of promotional hats.
There are many instances when I have come across businesses going out of the line and delivering a strong branding message with their products, and there have been many instances where promotional products were a big fail.
If you happen to fall under the latter, sit down, and find out what your customers really want. What is the current style trending in the market? Is it complying with your business budget? If yes, then by all means go for it.
Your promotional products should be according to your business
When you are an owner of business your dire objective should be to choose promotional products that are according to your business propositions. For instance, if you are a software engineer managing an IT company, you may want to spice things up by offering a combination of caps and technology accessories.
From USBs to flashlights, and from drinkware to game accessories, there is an array of options available to keep things interesting among your co-workers, customers, and even prospects.
Similarly, if you are a coach of a local baseball team, why not choose personalized uniforms topped with logo embroidered baseball caps for your players, coaches, and even the supporters? Crowds love fan merchandise and would find all the plausible excuses to wear these caps and uniforms creating exciting business opportunities for your business and for the people around you.
Ending note
So these are some of the exciting methods you can use for buying, branding, and even advertising your business. For many years, headwear has been used as a promotional item for businesses around the world.
Read Also: Coloured Contact Lenses – Types and How to Use
If you happen to know more about other strategies that you can use as promotional headwear for your business, reach out to us and let us know in the description box below.