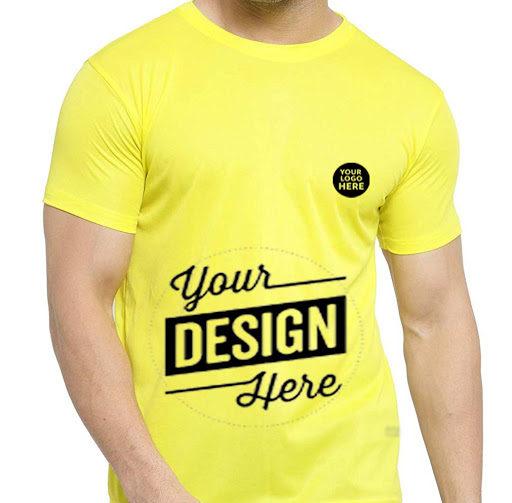 Corporate branding or marketing isn't one of the easiest things to do. Every business needs to be more visible. Every company wants more and more people to know about custom t-shirts for corporate marketing?. Most of the businesses across the globe know how important brand marketing is, therefore, they look for interesting ways to increase the visibility of their brand. And, corporate branding is definitely one of the best ways to market the business.
Here's Why a Company Should Go for Custom T-Shirts for Corporate Branding:
However, there are plenty of corporate branding techniques and strategies that could be used to market your company, and one of the ways that are used currently is- customized clothes, especially, custom t-shirts. Several custom t-shirt manufacturers across the globe manufacture customized t-shirts for different businesses. 
Employees can wear them to work 
Custom t-shirts are a great way of marketing the brand as employees might like to wear them to work. So, when they travel to and from the workplace, indirectly, they would market the brand. That's not it, they might be roaming in the big campuses, that will have other companies too or in the common workplaces. That way also, the brand will be marketed. Therefore, many businesses like to get t-shirts customized as per their branding needs from custom t-shirt manufacturers. 
Employees can wear them to the corporate events 
Corporate events, especially the market events require a lot of branding. We see even notepads and pens with the company's logo. We also see a lot of attendees wearing customize t-shirts. Wearing a customized t-shirt is a fantastic way of indirectly promoting your brand. Not only in the corporate events, but employees can even wear branded t-shirts in the offline marketing events. Sometimes, organizations get special t-shirts manufactured for some special marketing events. 
Companies can gift custom t-shirts 
Businesses can even plan to gift t-shirts to their employees on special occasions, like birthdays or work anniversaries. Employees have the option to wear the t-shirts either at work or in the corporate events. Some of the companies also like to gif customs t-shirts to its employees on celebratory occasions like Christmas etc. Customized clothes are definitely one of the best gifts to give to your employees. It would make them happy, and would help to boost corporate branding as well! 
Custom t-shirts for teams 
Sometimes, different teams in a company might want to have their customized t-shirts as well. Although, the t-shirt should have the company's logo, etc. as well. But it is a great way to boost team spirit. At the same time, teams can wear t-shirts during some inter-team events etc. as well, like sports events etc. 
Read Also: Top 5 Toronto Thrift Stores for Traveler on a Budget
Custom t-shirt manufacturers across the world have been manufacturing a wide variety of customized t-shirts for different companies. Although, there is no doubt about the fact that the requirements of different companies might differ. But, the purpose of using custom t-shirts remain the same – corporate branding and marketing.