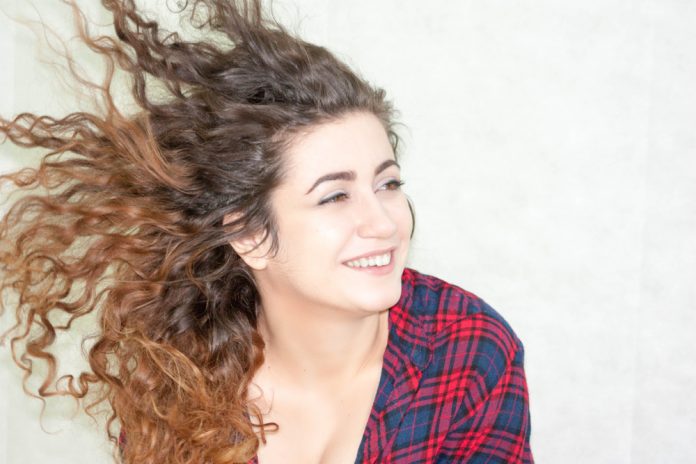 Your hairstyle is an important defining element of your personality. A person could always be easily remembered for the type of hairstyle they have besides what they ever say or do. Globally, women have either long, medium-length, or shorter hair by choice.
The type of hair that they have will also differ, especially if we also take into account the difference between their culture and geographical location.
Among the plethora of hairstyles, curly hairstyles are especially more often admired by many women. Not only do those kinds of hairstyles look more appealing but they also add a certain charm to the personality of a woman. The curly hairstyles are also good enough to be kept all year round whether the length of your hair is shorter, mid-length, or long.
But merely growing your hair or curling them with some kind of equipment won't help you retain it for a longer duration. What you'll need is of course patience and some hair products which can enhance their appearance while also keeping them equally strong. Thus, honor your curls with care with these types of hair products mentioned below:
Gel

Nourishing Mask

Hair Jelly

Hair Conditioner

Curl Styler

Moisture Treatment Creams

Curl Defining Creams

Moisturizing & Repairing Shampoo

Detangler

Chebe Powder

Hair Spray

Curly Hait Souffle

Hair Dew

Styling Lotion
Useful Products to Enrich Curly Hairstyles
The following products will prove to be extremely effective and beneficial in maintaining your hair. These can be found at most retail shops or you could seek them out on some boho indie stores too for attractive offers and other unique items.
1) Gel
There are several kinds of hair gel that offer different types of strength of holding hair in a style after it is usually applied on wet hair. You can either let it dry a little for a wet look or use a hairdryer to get a thicker texture.
You don't put hair gel onto your roots but instead at the length and the tips to avoid flattening your curly hair. Using shampoo frequently is ideal if you plan on using gel to style your hair for a long period of time.  You must refrain from using hair gel that has alcohol because it tends to damage and dry out your hair.
2) Conditioning Mask
Hair that gets damaged due to heat and higher temperatures become dry and lose their texture. This causes split ends and a dry scalp which in turn causes itching and loss of hair. The color of your hair also loses its hue and vibrancy and thus a conditioning mask is applied to remedy it all.
The conditioning mask provides the hair with the necessary oils and vitamins to sustain its health and texture. It goes a step beyond general conditioners and restores the sheen of your hair while also making them softer and tangle-free.
3) Hair Jelly
This is a kind of hair cream but instead, the part that's different about hair jelly is that they help retain a particular hold of strands for a longer duration. It's ideal for use on all the curly hairstyles for black women as well as for other hairstyles on women with different ethnic backgrounds. 
4) Hair Conditioner
After you shower, applying conditioner to your hair helps with keeping them light and soft. Such kinds of hair are easier to comb and are also easier to style. So, conditioners are undeniably a must-have hair product if you want to ensure better health and appearance of your hair.
There are also Leave-in conditioners whose purpose is to nourish your hair with oils and beneficial chemicals so that both your scalp and hair remain gleaming, tangle-free with minimal to no split ends.
5) Curls Styler
Curly hairstyles for black women and others could have them experience problems of frizzy hair due to pollution and other factors. Curls might also possibly flatten or bend in unknown shapes with sweat and direct exposure to the sun. In such scenarios, the use of curls styler or enhancer cream should help with keeping the curls in shape.
A curl styler will help you make curls that will hold their shape for long periods of time. They also moisturize your hair to keep them from drying out even if you live in humid environments.
6) Moisture Treatment Creams
To keep your ringlets and strands moisturized without fearing excess use of product then moisture treatment creams are our best chance at achieving the same. These creams are useful in a way that you don't need to wash your hair after applying it while they help you with preventing frizzes.
Common conditioners can't always help keep your hair tangle-free as these creams can so you should definitely purchase some in order to maintain your hair well.
7) Curls Defining Cream
If you hate greasy hair or products that add weight to your scalp by binding with your hair then the curls defining cream or enhancer will suit your needs for lighter hair. It keeps the curly hair soft and doesn't let the curls change their shape besides also allowing them to have both shine and strength.
8) Moisturizing & Repair Shampoos
A moisturizing and repair shampoo will help evict problems such as split ends, dryness, weak strength, etc. It contains special minerals, oils, and vitamins that allow your hair to stay hydrated for a longer duration even after a wash. With such a shampoo, you can say goodbye to wearing an extra layer of clothing to protect your hair after freshly washing them.
9) Texturizer Detangler
If you wish to add volume to your hair then the texturizer will help you achieve it. Instead of washing your hair too often with shampoo, you could instead use a texturizer to clean the oil from your hair without making them completely dry.
A good texturizer will obviously add texture to any curly hairstyles for black women and others alike aside from also making it easier to detangle your hair. Use your fingers to apply it to your roots and to the length of your hair and forget about drying it.
10) Chebe Powder
One of the most primitive solutions for maintaining hair is through the use of Chebe Powder. It is known to deliver good conditioning, moisturization, and strengthening of hair while also improving its length. It can be mixed with either oils or a hair conditioner and should be applied to the scalp as well as to the strands of your hair.
Frequent usage isn't known to harm your hair and is rather effective in keeping your scalp feeling light and fresh. Carry this powder on your vacations to retain the health of your hair even in harsh environments.
11) Hair Spray
This is one of the most common accessories used while styling the hair in the desired way. It can help reduce the frizziness of the hair while also adding an increased shine to them. These are usually packed in aerosol containers or are displaced through pumps for ideally styling the hair.
If you want to try some curly hairstyles for black women or other elaborate hairstyles then the hair spray offers you various options in terms of the hold your hair could have. You could opt for a more flexible hold or a stronger hold depending on how you prefer to style your hair while making them seem natural and clean.
12) Curly Hair Souffle
If your requirement is to keep your hair bouncy and you'd rather avoid both gels and hair spray then a Hair souffle could be the thing you need. They provide a visible sheen to your hair while keeping them bouncy and light.
Apply it with your fingers gently on the hair and let it soak to improve the texture of your hair along with also increasing its volume.
13) Hair Dew
Similar to the Chebe powder, the Hair Dew is an organic product that helps with nourishing your hair. You could replace your oil with hair dew to avoid greasiness while giving them the proper care which makes them shiny and smooth.
Hair dew will help your curls retain their pattern without weighing them down. The aroma too will soothe your senses besides relieving the scalp of dryness and itching. For bouncy hair, apply this manually without the use of brushes and let it stay for a minute or two before proceeding to begin the day.
14) Styling Lotion
Got dull and irregularly shaped hair? Say no more with a styling lotion that makes it easier for you to style your hair the way you want it. It is also known as a volumizer which helps add volume and texture to your hair which makes them shine while also making them look thick.
A style lotion is an excellent moisturizer to prevent your hair from becoming dry in heated environments and also a useful item during cold winters when your hair requires frequent cleaning. Apply it to the roots when your hair is damp and let it sit before you comb your hair or style it any way you want it.
Conclusion
Whether you're aiming to try some curly hairstyles for black women or you're just attempting to look after your curls, these products will help you retain your hair and will also increase their strength, shine, and texture.
Nourishing your hair is simpler and easier than before with these amazing products so be sure to find them at your nearest retailer to start using them daily.