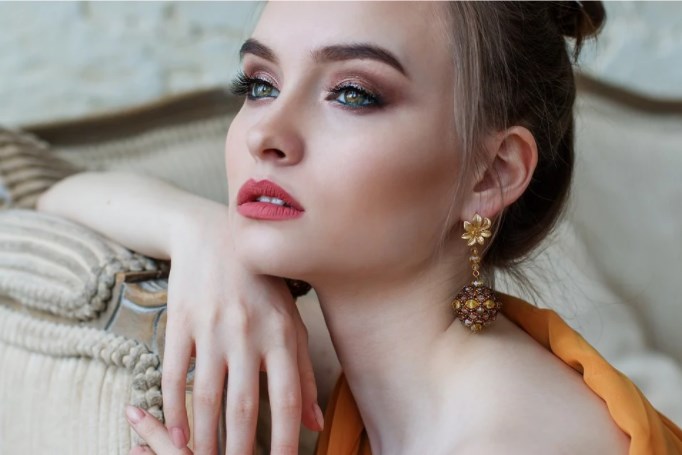 Makeup provides lots of possibilities to let out your artistic and creative genius. It helps you highlight your features and create different looks for various occasions. You can create a cute look for a day out and turn it into a hot one for the evening. Throughout the years, makeup has evolved so much. From being considered to vanity, it has become a part of everyday lifestyle for men and women equally.
Makeup is one of the most powerful tools of self-expression today. Whether you are going out on a date or planning to have fun by yourself at a breakout escape room in bangalore, or you just want to see if you could rock it like the people on Drag Race, makeup can always uplift you and bring out the best version of yourself. There is a plethora of makeup products, each category meant for some unique use and for unique skin types and undertones.
A single product such as blush can come in hundreds of shades and forms- liquid or powder, matte or sheer, purple, orange or pink, and so on. So, it is normal for anyone to get intimidated when they start exploring this magical world of art. To make this journey a little easier, we have compiled a list of 5 essential makeup products that can help you achieve a polished look anytime, anywhere.
1. Foundation First
As the name suggests, a foundation is the base of your makeup. A smooth and good coverage foundation will ensure that you get a complete look. You need to choose the perfect foundation based on the occasion. For everyday makeup, which is for office or college goers, BB cream gives the required amount of coverage. Foundations give complete and heavy coverage. If you have active acne or redness, then use a CC cream to colour correct your skin.
Rad Also: Best Way to Choose the Right Makeup Remover
Pick the right shade by swiping the colour on your neck. There are foundations that give a matte finish and others that leave your skin dewy. Choose them depending on your preference, a matte look is going to keep your skin fresh, and a dewy look keeps it glowing. Brushes are good for a matte foundation, and use a beauty blender to smooth out a dewy foundation.
2. Power of Powder
The second step is to powder down the foundation. Foundations contain oil, and also during the day, your skin will secrete sebum. To keep your skin looking fresh, it's important to lock the foundation with a good powder. There are different shades of powders as well as transparent ones. Choose the right shade just like that of your foundation. It's best to use a brush to pat the powder on your skin. This step has to be done after using foundation, concealer, and liquid blush. Apply powder before starting with your eye and lip makeup.
3. Enchanting Eyebrows
Eyebrows can make or break a look. You can change your face so much just by doing your brows. Even if you don't apply foundation or powder, an eyebrow product alone can elevate your look. The shade of your eyebrow pencil has to be a shade or two lighter from your hair colour. Otherwise, it can come across as too dark and striking. Make the arch smooth for an everyday look and sharper to make it bolder. After plucking your eyebrows, draw with a pencil following the natural arch of your eyebrows. You can use your brow bone as a guide to creating a look that's best for your face.
4. Mascara
The eyes are the most prominent features of your face. They are the windows to your soul. People often look in your eyes while conversing. Therefore, eye makeup is an important part of your overall look. There's one thing that can turn a dull eye into doe eyes in seconds, mascara. It gives you full and voluminous lashes, which in turn makes you look younger. Also, mascara helps to bring your whole look together.
5. Lipstick
Last but not least, paint your lips. Choose the perfect lipstick according to your undertone: be it warm, neutral, or cool. There are liquid lipsticks as well as bullet ones, and they can be matte or glossy lipsticks. Glossy lipsticks can make your lips look plump. Changing the lip colour from pink to red can drastically change your look. Wear your lipstick after you're finished with the rest of your makeup. It's better to choose smudge-proof lipstick if you know you'll be eating or having drinks. Lipstick can also double as a blush but in that case, apply it before patting the powder.
Conclusion
Your face is a beautiful canvas, and makeup is an art. With these 5 products, you can create a complete makeup look. Before starting with your makeup, remember to moisturise your skin and lips. This will help the products to set smoothly on your skin.